Transgender Breast Surgery - Massachusetts
Gender Affirming Top Surgery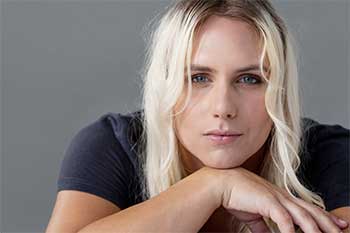 Dr. Christine Hamori and Dr. Christine DiEdwardo have been performing breast augmentation and breast reduction and nipple surgery for 24+ years. This has included gender affirming breast surgery, or top surgery, for patients transitioning from male to female or female to male.
Our surgeons bring expertise and compassion to meet their transgender patients' needs with customized solutions for each individual's anatomy and desired goals. Procedures they perform include:
Gender affirming female surgery
Breast augmentation with implants
Breast lift (mastopexy)
Nipple enhancement
Gender affirming male surgery
Breast reduction
Breast removal (subcutaneous mastectomy) - removing most breast tissue and preserving nipple-areola complex
Chest contouring
Nipple reduction
Breast implant removal
What is gender affirming surgery?
Gender affirming surgery address the needs of persons diagnosed with gender dysphoria, whose identity does not match the sex assigned to them at birth. Our surgeons provide "top surgery" for transgender male and female patients — which includes breast surgery, body countouring of the chest with liposuction, removal of breast tissue with or without skin removal, and free nipple grafting. Dr. Hamori and Dr. DiEdwardo do not offer "bottom" surgery.
Drs. Hamori and DiEdwardo understand the important role that gender affirming procedures play in helping gender diverse persons realize and live their true identities.
Who is a candidate for transgender top surgery?
To be eligible for the surgery, patients must be diagnosed with gender dysphoria or gender nonconformity, who have been evaluated by a healthcare provider with experience in gender issues and recommends that gender affirming procedures can be considered.
How long is the surgery and typical recovery?
The length of gender reaffirming surgery varies between patients. For example, in transitioning male patients with large breasts, a significant breast reduction with a free nipple graft is necessary to achieve a masculine chest appearance. This may take up to 4 hours depending upon the size of the breasts. However, in smaller breasted transitioning males, liposuction and areolar reduction of the breasts may be all that is necessary to achieve the desired aesthetic.
Recovery from breast reduction and liposuction is usually just a few days of discomfort requiring pain medication followed by lifting restrictions for 3 weeks. Laser scar treatments commence at week 3 post op to smooth out any visible scaring.
In transitioning female patients, breast enlargement is most commonly performed with breast implants. These surgeries take about an hour and a half under general anesthesia. We perform a narcotic-free, rapid-recovery breast augmentation where patients are able to shower after they go home and are encouraged to go for a walk, out to lunch or shopping. Gentle arm exercises are helpful in reducing any spasm of the pectoral muscles. Patients return for complementary scar laser treatments beginning at week 3 post op. Fat grafting is also used to create a more feminine cleavage. In these cases, after the breast augmentation, liposuction is performed on the waist or upper arms and the fat is then grafted along the central portion of either breast creating a softer more natural cleavage.
More information: Click a section to expand category…
Before And After

---

Before and After

---

Copyright Notice: © 2019 Christine A. Hamori, MD. All images property of Dr. Christine Hamori unless otherwise noted. Do not copy, download or distribute without express written permission. All rights reserved.
Are you considering gender affirming breast surgery?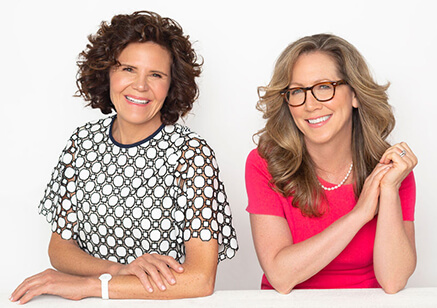 "Gender affirming breast surgery is an important decision and we understand you have many questions. Why not get the conversation started?"

Christine A. Hamori, MD, FACS Christine A. DiEdwardo, MD, FACS
Take the next step; schedule a consultation with Dr. Hamori or Dr. DiEdwardo.
Questions? Please call us.
Send us an email.