Preparing for your visit and follow up
Patient Portals
Christine Hamori Cosmetic Surgery + Skin Spa patient portal links:
myPatientVisit - Pre-register, update medical history prior to appointment
myTouch MD - Complete consent forms prior to your appointment, plus more!
Prior to your visit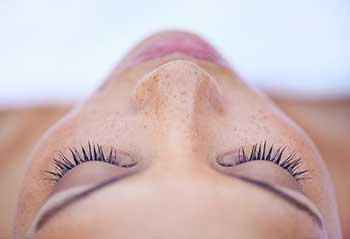 Patients can now complete the medical history form online through our secure myPatientVisit portal. Please complete this pre-registration before coming to the office for your appointment.
In addition, you will need to complete consent forms using the myTouchMD portal specific to your visit in advance of coming to the office.
Please read the instructions for each below, and do not hesitate to contact us with any questions at (781) 934-2200.

Step 1: Complete the "Let's Create Your Account" form
Go to: myPatientVisit portal, and create and enter a unique username
Enter your first and last name: Jane Doe
Enter zip code and date of birth (mm/dd/yyyy)

*Please note: Your first name, last name, ZIP code and date of birth must match the information you provided the practice when you scheduled your appointment

Enter your unique security code: _ _ _ _ _ _ _ _ _
Check the terms and conditions checkbox
Click "Create Account"
Step 2: Complete the 3 security questions
Select the Question 1 – Question 3 security questions and the related answers to your questions.
Click "Continue"
You have now successfully registered and logged into the portal!
Step 3: Complete your patient demographics
Once logged in, click "My Chart," then "Forms" to fill out your mandatory patient paperwork.
Please rest assured that all information provided is kept confidential, secure, and HIPAA compliant.
Need more help? Try these tips!
1. Don't see your medical record? Click on the link "Don't see the practice you're looking for? and enter our unique practice ID: CVJFXC
2. Check your name - Katherine not Kathy? Deborah not Debbie? What name did you give the office when you called to make your appointment?
3. Security code? Use the unique 9-digit security code emailed to your as follow-up to your appointment request.
Need more assistance? Please call the office at (781) 934-2200 if you have any questions. We will be happy to assist you.
Please complete this prior to your visit to our office.
---


myTouchMD - Use this free, secure portal and app prior to your appointment to complete required consent forms for each visit. You will receive a welcome email at least 24 hours before your first scheduled appointment.
my TouchMD is best used as an app!
Additional features of TouchMD
myTouchMD lets you relive your consultation from the comfort of your home. Explore and use myTouchMD's many features to learn more about Dr. Hamori's practice and facilities, explore videos about our procedures or medical conditions, and view any images saved during your consultation. Patients can view before-and-after photos, browse offerings, and further educate themselves before the consultation.

As always, please call the office at (781) 934-2200 if you have questions or need help with any of your pre-visit requirements. We are happy to help you!