BBL - Boston South Shore
BBL Photo Rejuvenation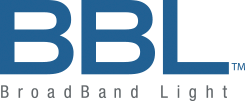 We offer BroadBand Light (BBL)® — a newer, more powerful IPL device that can take your IPL treatment up a notch. BBL sets new standards in treating skin conditions associated with aging, active life styles, and sun damage. The light energy gently heats the upper layers of your skin stimulating your skin cells to regenerate. This process will restore your skin to its natural beauty, making it clearer, smoother, vibrant and younger looking.
BBL Photo Rejuvenation is an extremely effective treament for:
Brown spots
Sun spots
Pigmented lesions
Fine lines and wrinkles
Loss of firmness
Acne
Rosacea.
More information: Click a section to expand category…
Before And After

IPL Photorejuvenation - Patient also had ViPeel

---

IPL Photorejuvenation - Patient also had Thermage

---

IPL Photorejuvenation

---