Renuva Fat Stimulator
Renuva®
Renuva is an off-the-shelf injectable that gradually replaces age-related fat loss with your body's own fat. It creates a "scaffold" for the body to build its own fat. It is considered a permanent filler or fat stimulator.
Renuva is a viable alternative to small-volume fat grafting as it does not require liposuction to harvest a patient's fat, and has no downtime.
Revuva treats areas of the face, body and hands, including:
How Renuva works
Renuva is injected where fat naturally exists, to replace volume where fat loss occurs. It is commonly used to restore age-related volume loss in the face and hands, neck, deécolletage and hands, as well as areas of the body where fat supplementing is desired. The treatment is also helpful for reducing cellulite dimples, smoothing liposuction irregularities, and flattening depressed scars.
An illustration and explanation of Renuva and how it works.
Renuva contains the same collagens, growth factors and proteins as your own fat. When injected, Renuva is gradually replaced with your own fat cells over the next few months. Post injection, new blood vessels and fat cell formation results in volume restoration — which helps you look natural, youthful and healthy.
How soon are results seen?
Some improvement will be seen immediately, however, there will be some volume loss after two weeks or so &mdash which is normal and expected. Renuva works gradually as new fat and collagen replace the injectable during a 3-6 month timeframe. We recommend waiting at least 3 months before considering subsequent injections.
Redness and swelling are common post-treatment reactions, which can last up to several days. Some patients will also experience firmness and tenderness as compared to hyaluronic acid fillers. The reaction is normal and dissipates within a few weeks.
How long does Renuva last?
Because Renuva is slowly replaced by your body's own fat, it lasts as long as your fat cells normally last. While individual results vary, research suggests that human fat cells can last up to 10 years.
Other than avoiding vigorous exercise for 24 hours after treatment, there is no downtime post treatment, other than expecting some redness and swelling as mentioned above.
Is Renuva safe?
Renuva is produced in the United States, has passed rigorous safety testing, and is regulated as an HCT/P by the FDA for use anywhere in the body where fat exists. Renuva should never be injected into the lips, muscle, or breast tissue.
For more information visit myrenuva.com.
More information: Click a section to expand category…
Before And After

Renuva Before + After

12-month post injection, photos supplied by Renuva. Alan Durkin, MD

---

Filler Resources

For more information on facial fillers, please visit:

The website is a project of the American Society of Aesthetic Plastic Surgery, which will provide you with a solid foundation of knowledge and answer many common questions. Review of this site will also allow you to ask informed questions when you meet with Dr. Hamori for your surgical consultation.
Questions about Renuva?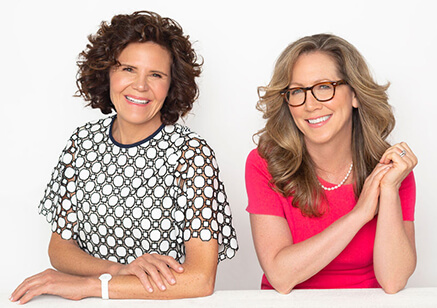 "Ask us about how Renuva may be the right choice for facial or body renewal."

Christine A. Hamori, MD, FACS Christine A. DiEdwardo, MD, FACS
Take the next step; schedule a consultation with Dr. Hamori or Dr. DiEdwardo.
Questions? Please call us.
Send us an email.
Related Pages
Top