Kybella for Double Chin - Boston South Shore
Kybella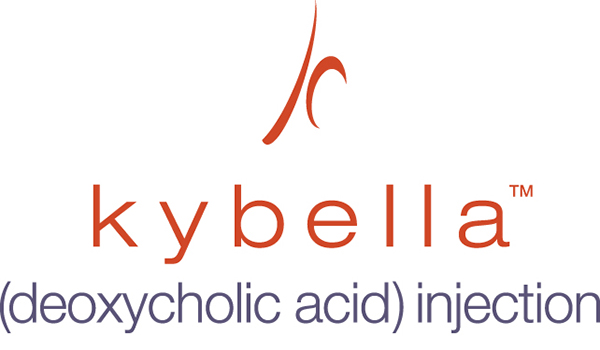 KYBELLA® (deoxycholic acid) injection is the first and only FDA-approved nonsurgical treatment for "double chin" — unwanted fat below the chin (submental fat).
Submental fullness can affect both men and women. It can be caused by factors such as genetics, weight gain and aging. You don't have to be overweight to be bothered by this fullness under the chin — and it can persist no matter how much you diet and exercise.
Allergan's ad promoting Kybella for Double Chin
The active ingredient in KYBELLA is deoxycholic acid, a naturally-occurring molecule in the body that aids in the breakdown and absorption of dietary fat. When injected into the fat beneath your chin, KYBELLA causes the destruction of fat cells. Once destroyed, those cells cannot store or accumulate fat.
Dr. Hamori or Dr. DiEdwardo will customize your treatment plan based on your desired chin profile. If you are a candidate for this product, you will receive a series of injections at each treatment session, spaced a month or more apart. Many patients experience visible contouring of their chin profile in two to four treatment sessions spaced at least one month apart. Up to 6 treatments may be administered. Once your treatment is complete, you will need no further treatments.
Please talk to Dr. Hamori or Dr. DiEdwardo to determine inf KYBELLA may be right for you.
See Dr. Hamori's blog post: Hello Kybella, Goodbye Double Chin.
For more information, see the KYBELLA website at: mykybella.com.
More information: Click a section to expand category…
Before And After

Kybella - Before + After

---

Safety Information

What is KYBELLA?
KYBELLA is a prescription medicine used in adults to improve the appearance and profile of moderate to severe fat below the chin (submental fat), also called "double chin." It is not known if KYBELLA is safe and effective for use outside of the submental area or in children under the age of 18.

Who should not receive KYBELLA?
You should not receive KYBELLA if you have an infection in the treatment area.

Before receiving KYBELLA tell your healthcare provider about all of your medical conditions, including if you:
Have had or plan to have surgery on your face, neck, or chin; have had cosmetic treatments on your face, neck, or chin; have had or have medical conditions in or near the neck area; have had or have trouble swallowing; have bleeding problems; are pregnant or plan to become pregnant (it is not known if KYBELLA will harm your unborn baby); are breastfeeding or plan to breastfeed (it is not known if KYBELLA passes into your breast milk; talk to your healthcare provider about the best way to feed your baby if you receive KYBELLA).

Tell your healthcare provider about all the medicines you take, including:
prescription and over-the counter medicines, vitamins, and herbal supplements. Especially tell your healthcare provider if you take a medicine that prevents the clotting of your blood (antiplatelet or anticoagulant medicine).

What are the possible side effects of KYBELLA?
KYBELLA can cause serious side effects, including nerve injury in the jaw (which can cause an uneven smile or facial muscle weakness), or trouble swallowing.

The most common side effects of KYBELLA include:
swelling, bruising, pain, numbness, redness, and areas of hardness in the treatment area.

These are not all of the possible side effects of KYBELLA. Call your healthcare provider for medical advice about side effects. You are encouraged to report negative side effects of prescription drugs to the FDA. Visit www.fda.gov/safety/MedWatch or call 1-800-FDA-1088.

Learn more at mykybella.com.
Questions about Kybella and double chin?
Take the next step; schedule a consultation with Dr. Hamori or Dr. DiEdwardo.
Questions? Please call us.
Send us an email.