Facelift / Deep Plane Facelift - Boston South Shore
Facelift / Deep Plane Facelift / InstaLift
The facelift is a surgical procedure to tighten lax facial skin and muscles by returning them to their youthful position. The facelift often includes removing excess fat and skin, or jowls. All scars are hidden well behind your ear. The surgery takes 4 to 5 hours and recovery is two weeks. Dr. Hamori also offers the deep plane facelift (see more below).
Dr. Hamori describes when a facelift is the best choice—and how a mini facelift might be the answer.
Full facelift, mini facelift, or deep plane facelift?
Patients often ask about the difference between a neck lift and a face lift. Dr. Hamori's answer: "Typically, a facelift usually includes a neck lift. A mini facelift, which resolves lax cheek skin usually in younger women, does not."
As we age, the neck muscle called the "platysma" loosens and fatty deposits develop underneath its surface. This creates an aged appearance. A neck lift removes this excess fat and tightens the platysma muscle in the midline to restore a more youthful appearance. For those over 50, the neck lift is best when used in combination with a face lift. The neck lift leaves a similar scar as a face lift — in front of and behind each ear.
As well, Dr. Hamori can perform a deep plane facelift, an advanced surgery that avoids the "taught skin" look by lifting at a deeper structural level, leaving the skin attached to the muscle. This technique provides impressive yet natural results.
Learn about the benefits of a deep plane facelift from a board-certified plastic surgeon.
To learn more about these options and how each may or may not be best suited for your unique needs, please schedule a surgical consult with your plastic surgeon.
Minimally invasive Silhouette InstaLift

Both Dr. Hamori and Dr. DiEdwardo are big supporters of non-surgical options when they provide good results. The Silhouette InstaLift is a minimally invasive, thread lift technique to recontour the face and provide quick results for a more youthful appearance — with little downtime.
The procedure uses a dissolvable, absorbable suture with absorbable cones to provide physical lifting without the need for surgery. It requires a local anesthetic and approximately 45 minutes to complete. Some swelling or bruising can be expected, but patients can return to work the next day. Results last 1 to 2 years.
Dr. Hamori describes the Silhouette Instalift non-surgical facelift alternative.

Add a peel for a more youthful complexion
Additionally, Dr. Hamori or Dr. DiEdwardo may suggest a TCA Peel or a Jessner Peel as part of your facial transformation. These chemical peels are different and stronger than the peels offered in our Skin Spa, and they are performed by the doctor in the operating room. A TCA Peel (trichloroacetic acid) dries the top layers of skin causing them to peel off over several days, as a treatment to reduce brown spots, uneven pigmentation, and fine lines and wrinkles caused by sun exposure and age. A Jessner Peel works similarly using a combination of resorcinol, salicylic acid (a beta hydroxy acid) and lactic acid (an alpha hydroxy acid). Your surgeon can choose a peel that is best suited for you.
Not quite ready for a facelift or thread lift?
Explore Ultherapy and Ellacore as non-surgical alternatives.
More information: Click a section to expand category…
Before And After

Facelift with Platysma Plication (4 months post-op)

---

Facelift with Upper and Lower Eyelid Lift, Ablative Resurfacing, Chin Implant

---

Full Facelift with Lip Lift and TCA Peel

---

Facelift with Ablative Fractional, Platysma Plication, Fat Grafting and Blepharoplasty (1 mo. post)

---

Facelift with Fat Grafting and TCA Peel with Jessner's Solution

View more facial contouring photos in the Before + After Gallery.

---

Patient 1 - InstaLift

---

Patient 2 - InstaLift

View more facial contouring photos in the Before + After Gallery.

---

Copyright Notice: © 2023 Christine A. Hamori, MD. All images property of Dr. Christine Hamori unless otherwise noted. Do not copy, download or distribute without express written permission. All rights reserved.

Facelift Resources

For more information on facelift surgery, please visit:

The website is a project of the American Society of Aesthetic Plastic Surgery, which will provide you with a solid foundation of knowledge and answer many common questions. Review of this site will also allow you to ask informed questions when you meet with Dr. Hamori for your surgical consultation.

Surgical Animations

Facelift surgery explained.
Are you considering a facelift?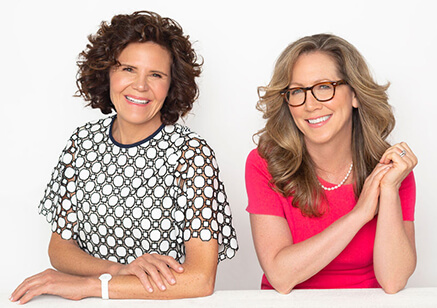 "Facial surgery is a big decision and we understand you have many questions. Why not get the conversation started?"

Christine A. Hamori, MD, FACS Christine A. DiEdwardo, MD, FACS
Take the next step; schedule a consultation with Dr. Hamori or Dr. DiEdwardo.
Questions? Please call us.
Send us an email.