Injectable Butt Lift — Alternative Brazilian Butt Lift
Buttock Sculpting with Dermal Fillers
While the Brazilian Butt Lift (BBL) has brought attention to the shape and fullness of the buttocks, not all patients are eager for this surgery or can't accept the downtime associated with it. For such patients, a less invasive, non-surgical option to consider is: An Injectable Butt Lift.
Injectable Buttock Sculpting can be an effective, albeit somewhat expensive solution, but may be preferred for certain patients. See related video below, and learn more on this procedure here: Using Fillers for Buttock Augmentation — A Good Idea?
Injectable Buttock Sculpting uses dermal fillers and collagen stimulating injectables to provide shape and fullness to a flattened buttock. A preferred product of Dr. Hamori and Dr. DiEdwardo is the off-label use of the Sculptra® Aesthetic (injectable poly-L-lactic acid), which stimulates your body's own collagen production and has gained increasing popularity over the past few years when used in buttock rejuvenation.
Once termed the "liquid" or "Sculptra Butt Lift," this non-invasive technique involves using this long-lasting dermal filler to give your backside a fuller, more lifted look. Most patients require about three in-office treatments spaced 6 weeks apart, although more treatments may be required depending on desired level of augmentation.
Another dermal filler gaining popularity to help shape the buttock and smooth contours is the off-label use of Radiesse®, a calcium-based filler that also continues to stimulate your body's own natural collagen production. Recent clinical trials have shown that when injected in a diluted/blended form, Radiesse helps to improve surface irregularities such as cellulite and stretch marks. Three in-office treatment sessions spaced 3 to 4 months apart are recommended for optimal outcomes.
These treatments can be used in combination as well as along with other skin tightening therapies we offer such as Thermage® and Ultherapy®.

More information: Click a section to expand category…
Before And After

Sculptra Butt Lift - 4 treatments over 10 months

---

OFF-Label Disclaimer

FDA approved injectables and off-label use

Please note that all dermal fillers and cosmetic neurotoxins used by Dr. Hamori are FDA-approved substances. At her discretion, Dr. Hamori may choose to inject these substances in areas of the face and body not specifically studied by the FDA (Food and Drug Administration). This is called "off-label" use, and Dr. Hamori would be happy to discuss the many options for treatment that exist both on- and off-label.
Are you considering buttock augmentation?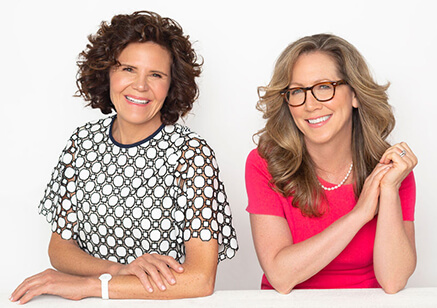 "If you think non-surgical buttock augmentation may be an option for you, please come in for an evaluation and consultation."

Christine A. Hamori, MD, FACS Christine A. DiEdwardo, MD, FACS
Take the next step; schedule a consultation with Dr. Hamori or Dr. DiEdwardo.
Questions? Please call us.
Send us an email.