Chemical Peels - Boston South Shore
Chemical Peels
We currently offer an array of peels from the ViPeel line, the NEO Peel from Neocutis, and three peels from SkinMedica — Illuminize Peel® , Vitalize Peel®, and Rejuvenize Peel™.
ViPeel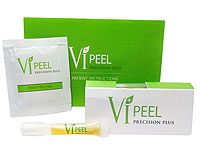 The ViPeel line represents the next generation of chemical exfoliants. Formulated with a numbing agent, they are virtually painless. Each treatment takes less than 20 minutes and healing time is minimal. Enjoy healthy, youthful, beautiful skin in about a week.
We can match the appropriate ViPeel to your skin needs. (See ViPeel's Treatment Guide Chart.) ViPeel, ViPeel Purify for Acne, ViPeel w/Precision, and ViPeel Precision+ treat an array of conditions including:
Mild to moderate rosacea
Wrinkles and fine lines
Hyperpigmentation
Stubborn melasma
Acne and scarring.
NEO-Peel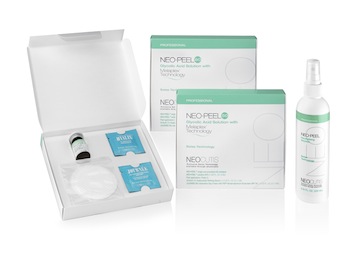 NEO-PEEL is a superficial peel that is suitable for a first-time chemical peel, or whenever you want a gentle peel. It combines glycolic acid with skin brightening agents to help minimize the appearance of fine lines, wrinkles, dark spots. NEO-PEEL helps to:
Improve skin tone and texture
Reveal brighter, more even skin with little downtime and minimal flaking and/or peeling
Minimize the signs of photo-aging such as lines and wrinkles, skin pigmentation, roughness and surface irregularities.
Illuminize Peel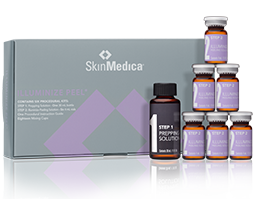 Illuminize Peel is appropriate for first-time chemical peel patients or patients looking for a gentle, very superficial peel. It uses alpha-hydroxy acids (mandelic acid and malic acid) in combination with phytic acid and commonly used peeling agents (salicylic acid and resorcinol) to maximize skin rejuvenating effects with low irritation. Illuminize will enhances skin glow and radiance, and helps restore a more youthful appearance.
Vitalize Peel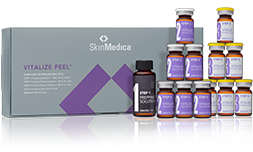 Vitalize Peel is the most popular SkinMedica peel that is appropriate for all skin types. It is an effective anti-aging peel with its unique blend of Retinoic Acid and Alpha Hydroxy Acids with Resorcinol. The Vitalize Peel has been clinically proven to effectively reduce:
Age spots
Melasma
Acne
Fine lines.
Rejuvenize Peel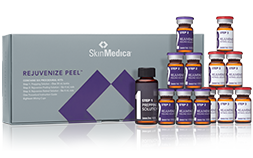 Rejuvenize Peel is a stronger anti-aging peel and can be used on Fitzpatrick Skin Types V - VI after the patient has established tolerability to Vitalize Peel or with physician consent. Must be administered by a licensed medical professional.
Glycolic Acid Peel
The glycolic acid peel is designed to smooth and retexturize mature, clogged or sun-damaged skin. This anti-aging treatment puts the emphasis on gentle exfolitiation. You will experience a clearer, younger, more translucent look.
For more information on which peel is right for you, please call our Skin Spa for questions, pricing or to make an appointment.