Acne Skin Treatments - Boston South Shore
Acne Treatments
Acne/Blue Light Phototherapy
BLU-U® Blue Light Phototherapy is a revolutionary, new in-office treatment that can clear mild to moderate inflammatory acne without side effects. BLU-U directs intense blue light to the treatment area to eliminate the p. acnes bacteria that cause acne.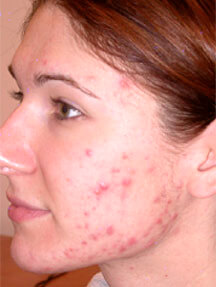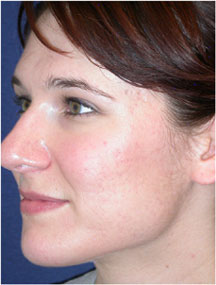 Levulan Kerastick Therapy
Levulan ALA is the new state-of-the-art treatment for eliminating acne. Tiny glands beneath the surface of the skin can become blocked and form a pimple. Levulan ALA combined with a light source, shrinks these glands and kills bacteria in your skin. The treatment is painless; you may experience redness similar to a mild sunburn up to 7 days after treatment. One to three treatments may be required.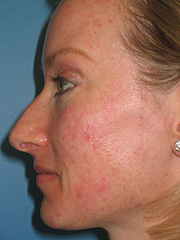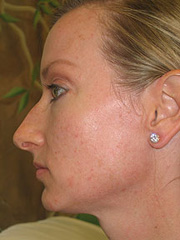 Chemical Peels
We carry three lines of peels from ViPeel, Neocutis and SkinMedica. We can recommend the appropriate peel for your skin's needs. See more about our offerings on the Chemical Peels page.
Back Purifying Treament
This deep cleansing and exfoliation treatment reduces clogging and improves the overall appearance of the skin of the back. A 60-minute procedure includes Clearlight treatment.