Thermage - Boston South Shore
Thermage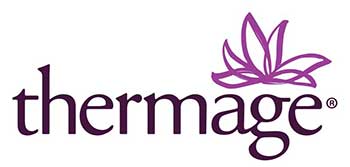 Thermage® is an FDA-approved, non-surgical, non-invasive radio frequency procedure used to help tighten, firm and shape the skin on the face, eyes and body.
Thermage can address the look and feel of aging skin on many areas of your body. Thermage can improve body contours and the appearance of crepey skin, revealing smoother skin on the abdomen and legs. Thermage treatments are customized to your needs, and typically require minimal recovery time. It's a great solution if you want your skin to look sleeker, smoother and younger, but can't afford a lot of time away from work or your social life. See Thermage before-and-after photos below.
Thermage for Body
Thermage for Body patients can expect:
Tightening and lifting
Circumferential reduction of body areas
Flatter and smoother skin.
Thermage for Face
You may remember Thermage featured on "Oprah" and in many women's magazines — where it has been called the "non-surgical face-lift."
Thermage for Face can:
Eliminate the need for a brow lift
Reduce jowls and neck laxity
Tighten and lift skin around the eyes
Significantly improve the lower facial areas.
Thermage uses radiofrequency energy to encourage your skin's renewal process — it's a combination of heat energy to treat deep tissue, and cooling effects, for both comfort and to protect your skin.
Thermage for Eyes
Thermage for Eyes can be effective in treating:
Hooding of eyelids
Fine lines
Brow lines.
Thermage treats the upper and lower eyelids to help you look more youthful and rested
More information: Click a section to expand category…
Before + After (Body)

Thermage for Body - Buttocks - Before & After

Abdominal Thermage - Before & After

Abdominal Thermage - Before & After

See more Thermage Body photos in the Before + After Gallery.

Before + After (Face / Eyes)

Thermage for Face - Before and After

---

Thermage for Face - Before and After

---

Thermage for Eyes - 51 year old - One treatment

---

Thermage for Eyes