Breast Implant Exchange | Boston South Shore
Breast Revision / Implant Replacement
Breast implant revision surgery involves removal and/or replacement of saline or silicone breast implants. It is often performed for persons who are unhappy with the size or type of implants or to correct any complications from their primary breast augmentation. Even if your breast implant surgery was perfectly planned and beautifully executed, body changes can occur over time, and breast implants are not a permanent product. They last about 15 years.
"Thank you very much for your warmth, compassion and support both leading up to and during my recent procedure.

You are amazing! I felt like I was your only patient."

Warmly, K.S.
Dr. Hamori and Dr. DiEdwardo are breast specialists and have been performing breast augmentation for more than 20 years. Each has helped to restore a youthful breast contour to patients who have had bad outcomes elsewhere, and those whose implants no longer match their body shape and size (we change, but the implants don't!). Also, there are many more choices of implants available now that were not available when you chose your implants.
---
BIA-ALCL Safety Advisory - from the American Society of Plastic Surgeons
See also, Dr. Hamori's blog posts on: BIA-ALCL and Allergan Textured Implants as well as her video response to ALCL concerns.
---
Some reasons you may consider breast revisions surgery include:
Saline implants have deflated
An X-ray or MRI indicates a silicone implant has a shell leak
Desire to change your implant/breast size and shape
Tightening of the scar tissue around the implant (capsular contracture)
Breast implants have shifted in position
Breast tissue has changed as a result of skin stretching or weight loss or weight gain.
Understanding breast implant exchange surgery
If you are considering a breast implant revision, please explore the informative resources below. This will give you a basic understanding of the surgery and terminology prior to scheduling your surgical consultation with Dr. Hamori or Dr. DiEdwardo. Just click on the links explore.
More information: Click a section to expand category…
Before And After

Breast Revision Surgery / Implant Exchange - Actual Patients
The same before-and-after results may not occur for all patients

Patient 0 - Breast Revision Surgery

Patient 1 - Breast Implant Exchange

Age: 56
Implant: Textured Silicone Gel exchanged for Allergan MP+ Gel (Smooth-round)
Notes: Patient also had a Peri-areolar Mastopexy

---

Patient 2 - Breast Implant Exchange

Age: 53
Implant: Saline exchanged for Gel (Smooth-round)

---

Patient 3 - Breast Implant Exchange

Age: 57
Implant: 468 (McGhan- BioCurve) 230cc bilat to Mentor Siltex round-saline
Notes: Patient also had Mastopexy


---

Patient 4 - Breast Implant Exchange/Lift

Age: 26
Implant: Sientra Textured Shaped
Note: Implant exchange with breast lift

---

See more breast revision / implant exchange photos in our Before-and-After Gallery.

Testimonials / Reviews

Breast lift testimonials:

"This was the best investment I have ever made for my personal satisfaction and I could not be happier with the results. Dr. Hamori and her staff were professional, knowledgeable and made me feel completely confident and comfortable before, during and after the surgery. The results were amazing but realistic and provided me with new found comfort and confidence in my body.

Dr. Hamori comes highly recommended and her credentials are impeccable! She is skilled, personable, intelligent and a perfectionist in her work. These qualities are exactly what is needed and necessary for the incredible results I achieved. Her staff were available around the clock to answer any questions or concerns I had. I would highly recommend her services to anyone considering this procedure or any cosmetic surgery.

M"

---

Implant Exchange Info
Are you considering implant exchange surgery?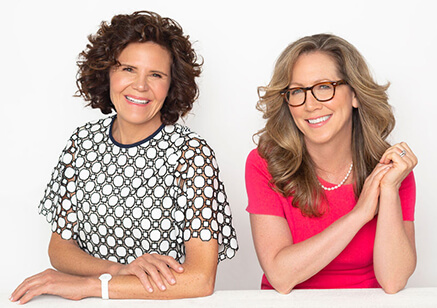 "Breast implant exchange surgery is a big decision and we understand you have many questions. Why not get the conversation started?"

Christine A. Hamori, MD, FACS Christine A. DiEdwardo, MD, FACS
Take the next step; schedule a consultation with Dr. Hamori or Dr. DiEdwardo.
Questions? Please call us.
Send us an email.