Botox / Daxxify - Boston South Shore
Botox / Daxxify / Dysport / Xeomin
Dr. Hamori and Dr. DiEdwardo have been injecting neurotoxins for more than 20 years and have each earned the distinction of "ExpertInjector®." (Learn more here). They can choose from four cosmetic neurotoxins available to control facial muscle contractions that contribute to wrinkles such as frown lines and "crow's feet."
Botox® Cosmetic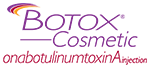 Botox® Cosmetic is a potent substance that temporarily disables the muscles of your forehead, which when flexed can create an angry or upset appearance. It is also used around the eyes to prevent or minimize crow's feet—those tiny lines radiating out from the outer corners of our eyes. This treatment takes about 3 days to be fully effective and it lasts for about 4 to 6 months. It can be done quickly in the office.
"Dearest Dr. Hamori, You are the Best! I look so much better and happier with what you "did" (Restylane and Botox). Once again you have made many people feel much more comfortable about their looks and, therefore, feel much happier in their aging process.

With much love, C.U."
Dr. Hamori describes her experience with Botox injections and the "dynamic assessment" which helps achive the best results — for The Plastic Surgery Channel.
Daxxify™

Daxxify (DaxibotulinumtoxinA-lanm) is the latest Boxtox® alternative available to patients of Dr. Hamori and Dr. DiEdwardo. The FDA has approved Daxxify for injection for the temporary improvement of moderate to severe frown lines (glabellar lines) in adults. Daxxify is unique as the first and only long-acting neuromodulator stabilized with Peptide Exchange Technology™ (PXT). Based on clinical data, Daxxify has the ability to deliver year-long results with as few as two treatments per year.
For more information, visit the Daxxify website.
Dysport®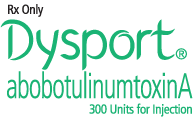 Dysport®, a "botulinum toxin" similar to Botox®, is now available for cosmetic use in the United States and here in Duxbury, MA. Dysport, which is distributed by Medicis (makers of Restylane and Perlane), has been approved by the FDA for the aesthetic indication of glabellar lines—for the temporary improvement in the appearance of moderate to severe glabellar lines (in the area between the eyebrows and above the nose) in adults younger than 65 years of age. The active substance in Dysport is a botulinum neurotoxin type A complex for treatment of wrinkles and frown lines.
See Dr. Hamori's blog post on Dysport: Dysport Is Here: Competitor to Botox® Now Available.
Dr. Hamori talks about how to achieve a natural look.
Xeomin®

Xeomin® (incobotulinumtoxinA) is the latest offering in the botulinum toxin type A injectables (similar to Dysport and Botox). Approved by the FDA in July of 2011 for the treatment of severe frown lines, Xeomin had previously been approved for treatment of adults with with cervical dystonia (abnormal neck movements and pain) and blepharospasm (eyelid spasms). Xeomin provides Dr. Hamori and Dr. DiEdwardo with more options to choose a botulinum toxin type A product that best suits your individual situation.
More information: Click a section to expand category…
Questions about Botox and injectables?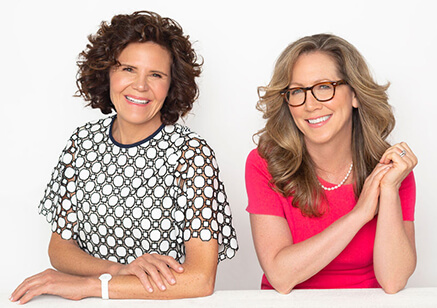 "Which neurotoxin is right for you? Schedule an appointment with our ExpertInjectors."

Christine A. Hamori, MD, FACS Christine A. DiEdwardo, MD, FACS
Take the next step; schedule a consultation with Dr. Hamori or Dr. DiEdwardo.
Questions? Please call us.
Send us an email.