Restylane / Restylane Silk / Perlane
Restylane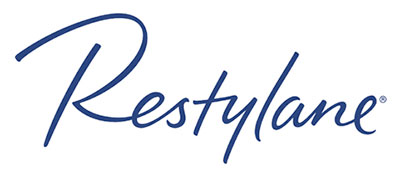 The Restylane family of FDA-approved injectables for the improvement of wrinkles around the mouth, face and lips includes:
Restylane®
Restylane-L®
Restylane® Silk
Perlane®
Perlane-L®
Restylane is hyaluronic acid in the form of a crystal-clear gel. Hyaluronic acid is a skin substance that helps provide fullness and elasticity. As we age, hyaluronic acid diminisheds and our skin loses volume allowing wrinkles to appear.
Dr. Hamori first numbs the areas to be treated, then simply injects the appropriate Restylane product to plump up the lips, or lines around the mouth and nose as well as "crow's feet" and lines between the eyes. Results, known as a Restylane Lyft or a "Liquid Facelift," are immediate and last up to 9 months.
Perlane is a similar product from the same manufacturer as Restylane and is also a hyaluronic acid filler. The main difference between the two is that Perlane has larger gel particles and is generally used for deeper injections.
Dr. Hamori can best decide which filler is best for your particular needs.
Learn more at: www.restylaneusa.com.
More information: Click a section to expand category…
Before And After

Patient 1 - Liquid Facelift: Restylane-L, Perlane and Botox

---

Patient 2 - Restylane and Botox

---

Patient 3 - Restylane and Botox

---

Patient 4 - Restylane Lift with Botox

---

Patient 5 - Restylane

---

Patient 6 - Liquid Facelift - Radiesse, Juvederm, and Botox combination (59 year old)

View more Restylane photos in our Before + After Gallery.

---

Facial Filler Resources

For more information on facial fillers, please visit:

The website is a project of the American Society of Aesthetic Plastic Surgery, which will provide you with a solid foundation of knowledge and answer many common questions. Review of this site will also allow you to ask informed questions when you meet with Dr. Hamori for your surgical consultation.

Surgical Animations

Hyaluronic acid facial fillers explained.
Questions about Restylane facial fillers?
Take the next step; schedule a consultation with Dr. Hamori or Dr. DiEdwardo.
Questions? Please call us.
Send us an email.