Restylane / Restylane Silk / Restylane Lyft
Restylane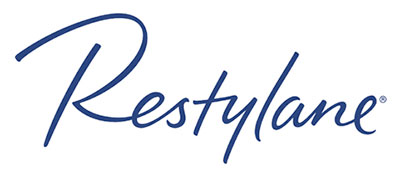 The Restylane family of FDA-approved injectables for the improvement of wrinkles around the mouth, face and lips includes:
Restylane®
Restylane-L®
Restylane® Silk
Restylane Lyft®
Restylane is hyaluronic acid in the form of a crystal-clear gel. Hyaluronic acid is a skin substance that helps provide fullness and elasticity. As we age, hyaluronic acid diminisheds and our skin loses volume allowing wrinkles to appear.
Restylane Silk is designed specifically to provide natural-looking results to treat lip thinning, lost shape and an increase in vertical lines above the lip, using smaller, smoother hyaluronic acid particles than those used in other Restylane products.
Restylane Lyft formerly known as Perlane-L, is an injectable hyaluronic acid gel used to correct volume loss and treat wrinkles in the face and hands. Through nonsurgical injections, Restylane Lyft is specifically designed to add fullness to the cheeks, midface area, and the back of the hands to help complete your aesthetic look — for face and hands
Restylane Kysse is a lip filler that adds volume, smooths upper lip lines for up to one year, and enhances lip color. Designed specifically for the movement of lips, Restylane Kysse a unique formula for precise, natural-looking results.
Dr. Hamori or Dr. DiEdwardo can best decide which filler is best for your particular needs.
Learn more at: www.restylaneusa.com.
More information: Click a section to expand category…
Before And After

Patient 1 - Liquid Facelift: Restylane-L, Perlane and Botox

---

Patient 2 - Restylane and Botox

---

Patient 3 - Restylane and Botox

---

Patient 4 - Restylane Lift with Botox

---

Patient 5 - Restylane

---

Patient 6 - Liquid Facelift - Radiesse, Juvederm, and Botox combination (59 year old)

View more Restylane photos in our Before + After Gallery.

---

Facial Filler Resources

For more information on facial fillers, please visit:

The website is a project of the American Society of Aesthetic Plastic Surgery, which will provide you with a solid foundation of knowledge and answer many common questions. Review of this site will also allow you to ask informed questions when you meet with Dr. Hamori for your surgical consultation.

Surgical Animations

Hyaluronic acid facial fillers explained.
Questions about Restylane facial fillers?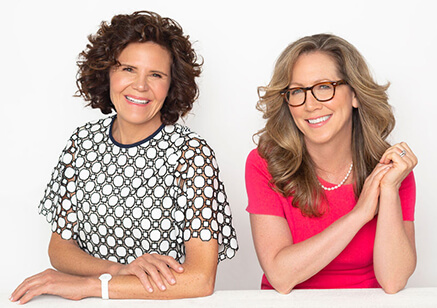 "Ask us about the Restylane family of dermal fillers and choosing the appropriate products to help restore a more youthful look."

Christine A. Hamori, MD, FACS Christine A. DiEdwardo, MD, FACS
Take the next step; schedule a consultation with Dr. Hamori or Dr. DiEdwardo.
Questions? Please call us.
Send us an email.