Rhinoplasty | Nose Job - Boston South Shore
Rhinoplasty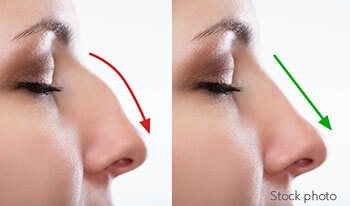 Rhinoplasty, commonly referred to as a "nose job", is a cosmetic surgery procedure that can effectively enhance and reshape the nose. Patients seeking rhinoplasty surgery often feel unhappy with the size, shape, angle or profile of their nose, and/or the size and position of the nostrils. Rhinoplasty can enhance facial proportions, correct structural issues, such as breathing difficulties caused by a deviated septum, and improve a patient's self-image and self-confidence.
Non-surgical option: In some cases, nose reshaping can be accomplished without surgery by using injectable facial fillers such as Restylane, Radiesse and Juvéderm. To learn more about this option, visit the Nose Shaping with Dermal Fillers page.
What to expect from Rhinoplasty surgery
During rhinoplasty, Dr. DiEdwardo will make incisions inside the nostrils or on the outside of the underside of the nose between the nostrils (the columella) , depending on your specific goals. She will then reshape the bone and cartilage to create a more aesthetically pleasing shape. In some cases, Dr. DiEdwardo may also correct the deviated septum to improve breathing function.
The duration of the rhinoplasty surgery typically lasts between 1-3 hours, depending on the extent of the procedure. Patients will typically undergo general anesthesia to ensure their comfort and safety during the surgery.
Preparation for rhinoplasty involves meeting with Dr. DiEdwardo to discuss your expectations and goals. Patients should also disclose any medical conditions or medications currently being used. In the weeks leading up to the surgery, patients should avoid smoking, taking certain medications, and consuming alcohol.
Recovering from Rhinoplasty
Recovery from rhinoplasty involves some downtime and discomfort, including swelling and bruising around the nose and eyes. Patients may need to wear a splint or bandages on the nose for several days after the procedure to help reduce swelling and support the healing process. It is essential for patients to follow their surgeon's post-operative instructions carefully to ensure proper healing and minimize the risk of complications.
Overall, rhinoplasty is a safe and effective procedure that can help improve the appearance and function of the nose. With the assistance of an experienced plastic surgeon and by adhering to the proper preparation and recovery guidelines, patients can achieve the desired outcome and enjoy a more confident and comfortable life.
More information: Click a section to expand category…
Rhinoplasty Resources

For more information on rhinoplasty surgery, please visit:

The website is a project of the American Society of Aesthetic Plastic Surgery, which will provide you with a solid foundation of knowledge and answer many common questions. Review of this site will also allow you to ask informed questions when you meet with Dr. Hamori for your surgical consultation.

Surgical Animations
Want to know more about rhinoplasty?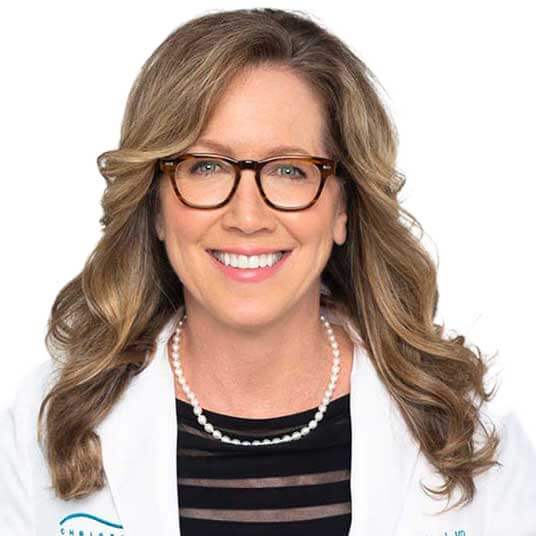 "Learn more about how rhinoplasty may help you. Contact Dr. DiEdwardo to get the conversation started."

Christine A. DiEdwardo, MD, FACS
Take the next step; schedule a consultation with Dr. Hamori or Dr. DiEdwardo.
Questions? Please call us.
Send us an email.